About Us
Kiss My Winds and Brass is committed to becoming the preferred choice for wind and brass instrument repairs and music supplies for musicians of all abilities in northeast Vermont and northern New Hampshire.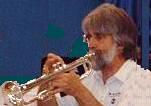 David Askren, owner and repair technician, has been active in the local music community for many years. He has been a member of the St. Johnsbury Band since 1994 and a member of the Northeast Kingdom Community Orchestra since its inception in 2004. He also plays with the Danville Town Band. He plays the trumpet and piano and dabbles on other wind and brass instruments as well as the violin.
Mr. Askren is also an instructor at the Community College of Vermont in St. Johnsbury. He teaches basic algebra, several computer technology classes, and tutors in CCV's Learning Center.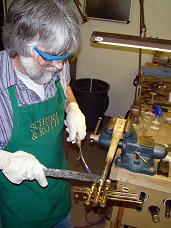 Mr. Askren's long involvement in the local music community gives him an understanding of that community and enables him to bring a personal touch to his service. In order to better serve the music community, there is a community bulletin board page on the Kiss My Winds and Brass web site. Notices of events, teacher information, and other items of interest to the music community can be posted on this page. It is our hope this page will become a focal point for the local music community.